The Same Bridesmaid Dresses or Different?
By: Louise Frost
•
February 6, 2023
•
Weddings
To have your bridesmaids wear the same dresses or have them pick out different ones?
There is no right answer. If uniformity is your goal, along with a consistent and clean look…definitely have your bridesmaids all wear the same dress and colour. However, if you have bridesmaids of all sizes and unique style preferences, consider a different option… have them wear different dresses.
But when we say wear different dresses, this could mean one colour with multiple styles of dresses, multiple dress styles with varying shades of one colour, or even still all different dress styles colours – making it a total mix and match.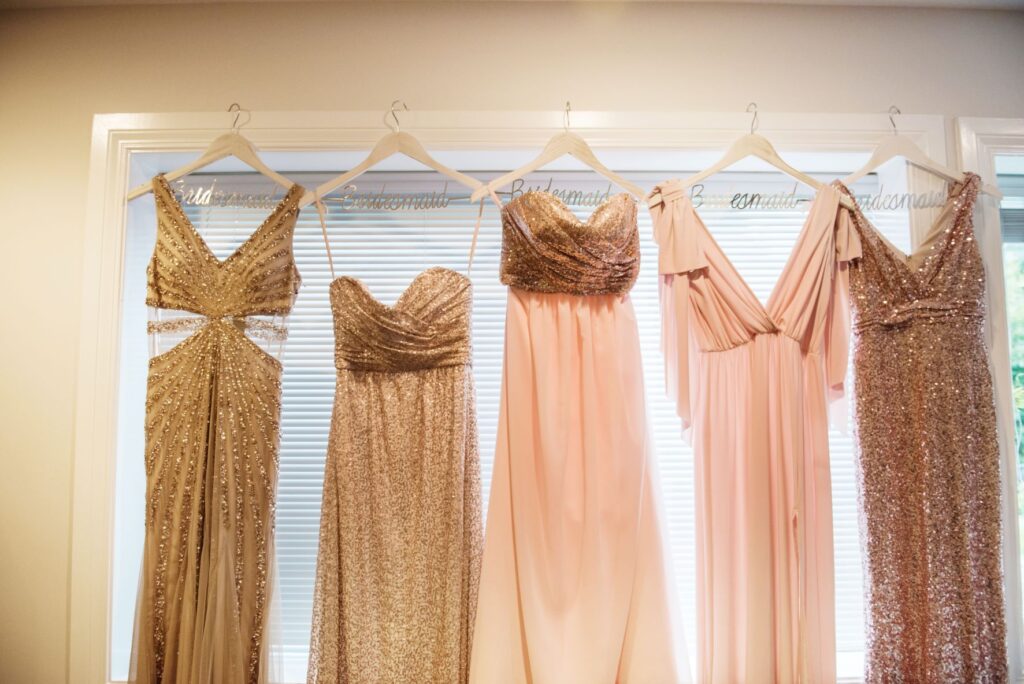 We love the idea of allowing each bridesmaid to choose the style of dress that best represents themselves. This option is great so each bridesmaid likes what they are wearing. It is a good choice to save some stress of finding one dress each bridesmaid likes.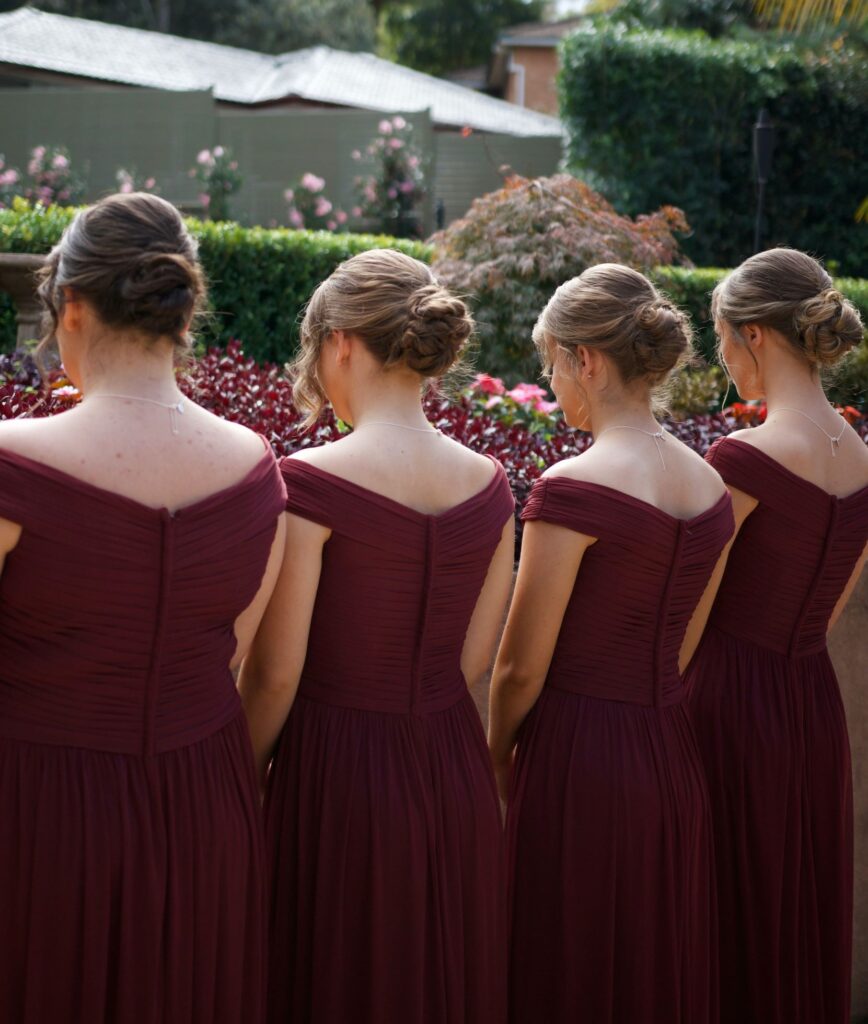 Choosing various styles with many shades of one colour is a very chic option we are seeing a lot of this year. So your accent colour may be dark green and then each bridesmaid finds a dress in a shade of that green. This is a cool option for those bridesmaids that are far away and can't get the EXACT colour of green because they aren't able to come to a dress fitting. It gives them more grace around their dress…and again less stress.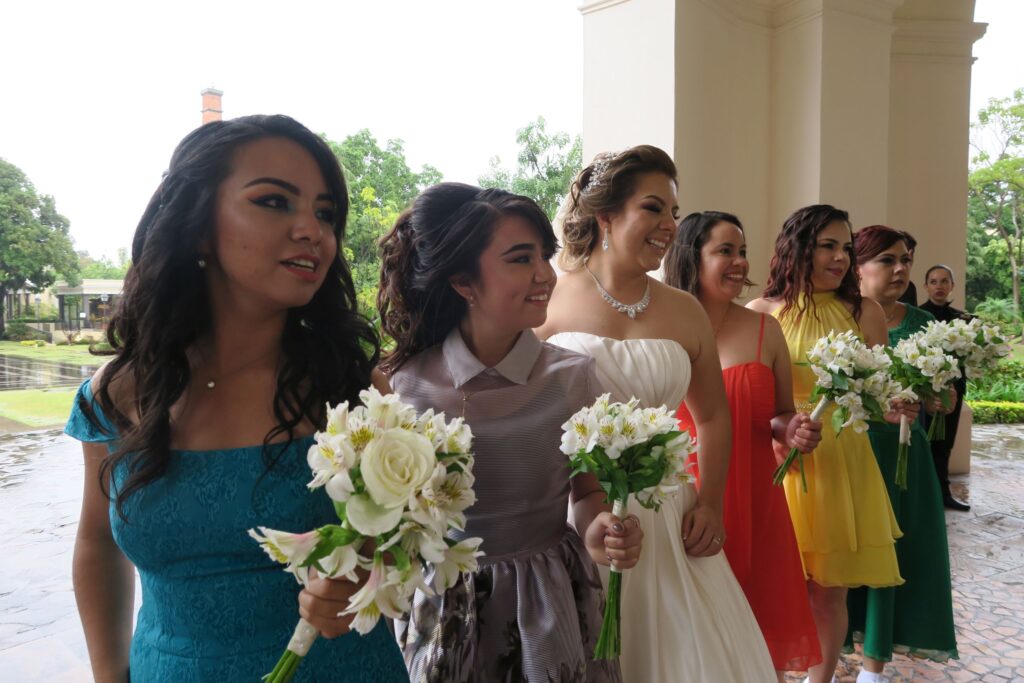 Lastly, getting dresses in all different colours and styles…talk about BOLD! This is such a cool style happening as well, and when done right, using colours that complement each other, it can really pop! If you love being bold and creative and don't want to have control over each bridesmaid's dress…this is a cool idea to let loose and provide an overarching vision and then see how it comes together.
Planning a wedding in 2023? The Grand Way is Elora's newest wedding venue..book a tour with one of our expert Wedding Coordinators today. Contact bookings@thegrandway.com!