Recapping International Women's Day #IWD2022
By: The GrandWay
•
March 14, 2022
•
Community, Corporate
How we celebrated IWD last week…
For the first time ever, since opening our brand new GrandWay Events Centre, we hosted 90 local ladies in our large ballroom to celebrate International Women's Day last Tuesday, March 8, 2022. This event was presented in collaboration with the Grand River Agricultural Society (GRAS) and The GrandWay. While the ladies enjoyed a delicious buffet lunch, a variety of women from Centre Wellington shared their personal stories, reflecting on the challenges, opportunities, and strengths in their own personal journeys.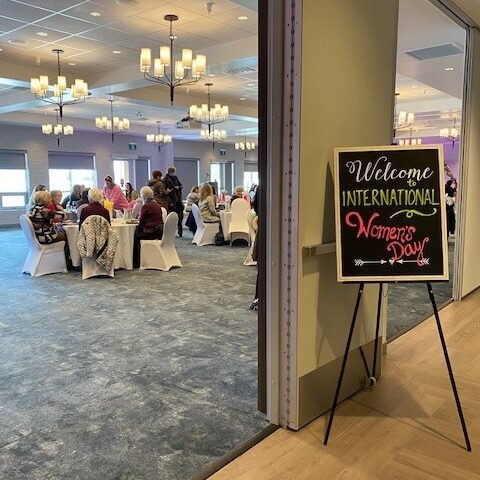 Why we celebrate IWD annually…
International Women's Day is a global day to recognize and celebrate womens' and girls' achievements. It's also a time to raise awareness of the progress made towards achieving gender equality and the work remaining to be done to break the bias (#breakthebias). March 8th is a day where we acknowledge and honour women around the world for the contributions they make each day in their communities.
"The GrandWay was built by GRAS to enrich the lives of the local community and celebrating International Women's Day is one in a series of events we plan on hosting to do just that," says Katie Giddy, VP Operations, GRAS. "It was a true celebration of the wonderful women that live and work in Centre Wellington. The GrandWay is only a small piece of the puzzle, it simply wouldn't have been the same without the brave and bold speakers who shared personal stories that inspired and moved everyone in the room."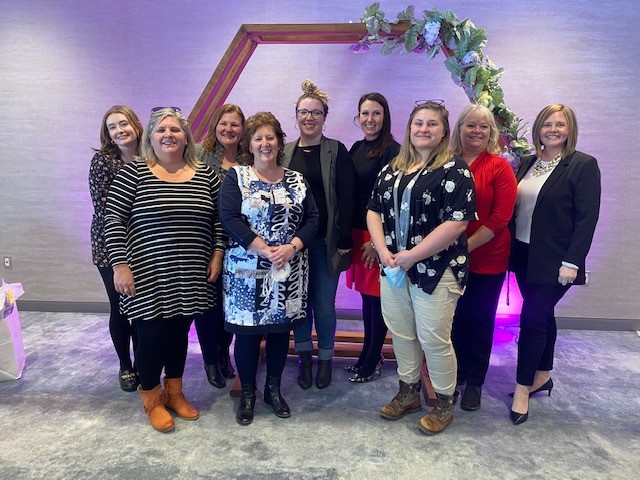 Our amazing speakers…
Crystal MacKay – As CEO at Loft32, Crystal helps bring a network of dynamic professionals with deep backgrounds in agriculture, food, business, and strategic communications together.
Sally Litchfield – As Centre Wellington's Chamber of Commerce (CWCC) General Manager, Sally works hard to support the local business community.
Janet Harrop – As President of the Wellington Federation of Agriculture (WFA) and a local farmer, Janet is a lifelong champion of agriculture within our community.
Melanie Lang – As Principal at Melanie Lang Consulting, Melanie specializes in strategy, business development, design thinking, while coaching entrepreneurs and entrepreneurial thinkers.
Liz O'Donnell – As General Manager at GuelphToday.com, Liz is dedicated and focused on strong communication and has great success growing positive relationships within her community.
Tracy Bachly – As the Founder of Centre Wellington's 100 Women Who Care, Tracy has created a big impact on the community through collaborative giving.
Molly Handsaeme – As a mental health worker at Grove Hubs in Wellington County, she works with youth and adults who have experienced a variety of mental health concerns and provides them with support and/or coordination of resources.
Abby Graham – As the founder of The Kindness Pledge and a high school student, she is active in her community making it more kind and inclusive to live in.
The GRAS and GrandWay Team hope to host this event every year as it is a wonderful opportunity to foster collaboration between all the amazing women doing amazing things in our community.
Stay up to date with events happening at The GrandWay by subscribing to their newsletter here at thegrandway.com!