Meet Dani!
By: The GrandWay
•
May 2, 2022
•
Team, Team Members
Dani is her name, and events are her game!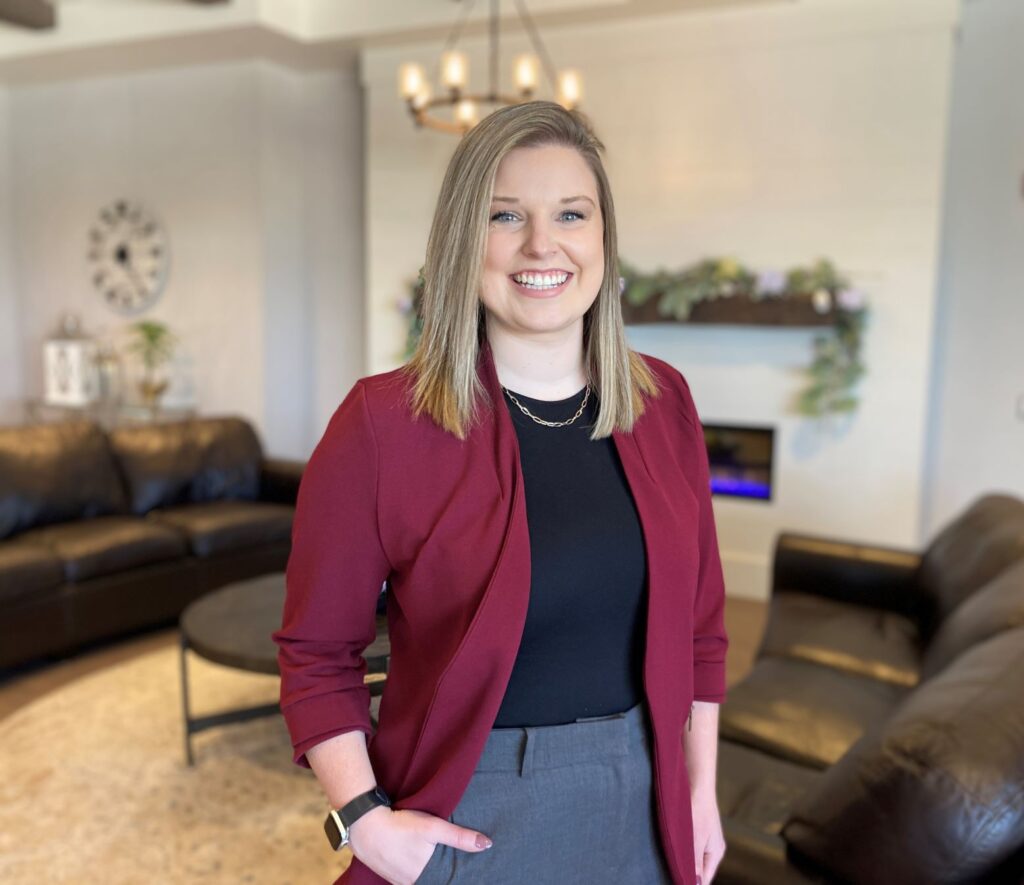 Anyone who meets Dani instantly is welcomed and put at ease. She is part of the Events and Experiences team at The GrandWay, where she executes large and small events seamlessly. Whether you need a space for your 200-person wedding/event or 10-person meeting, she's got your back! Dani believes her success lies in her attention to detail and communication with clients and team members.
Prior to joining The GrandWay team, Dani worked at a golf course for several years as their Events and Marketing Coordinator. She also had the opportunity to work for the company that planned and executed the LPGA Manulife Classic, a Ladies Professional Golf Association (LPGA) tournament that was held in Cambridge, Ontario.
Dani has had her eye on being an event planner since college. While at Conestoga College Dani earned her diploma in Marketing and Advertising. She got a taste of events during her studies and decided she wanted to learn more about planning events. Dani made the decision to do a 1-year certificate program in Event Management. She felt that being in events would pull her away from the typical 9 to 5 role and allow her more flexibility and creativity in her day-to-day.
Dani, wanting to utilize her marketing and events experience, saw that The GrandWay was in the process of being built and was hiring an Events and Experiences Coordinator, so she took the leap and decided to apply! Within a few weeks of being hired at The GrandWay, COVID struck. Navigating a new job and a new "world", Dani utilized her marketing skills to build branding materials for The GrandWay. Being at The GrandWay from the beginning, she helped build the brand and became invested in the success of the business. Within only a year and a half, her college Jenna Knox went on maternity leave allowing Dani to step into a manager role for the next year. 
Now that COVID is simmering, Dani is excited to get creative and start planning larger more complex events! She believes events are for people to come together and have the best time, so doing that for a living is pretty great! She is excited to be making her mark in Elora and eager to meetand get to know the people who make Centre Wellington so wonderful.
Let's hear from Dani herself…
What is the best piece of advice you've ever received?
My grandma was a very successful businesswoman for many years, and she would tell me: "Always keep learning and moving forward, don't let anyone hold you back!"
What is your favourite hobby?
Being a plant mom! My favourite plant is the "Swiss Cheese" or "monstera deliciosa" plant.
What do you love about Elora?
The connectivity between small and larger surrounding communities. There's also a strong connection within the community itself.
What do you like to do on your days off?
Go to the gym, play sports (her favourites being hockey and soccer), hang out with family (watching movies is our thing), and redecorate my apartment.
Need a space for your wedding or corporate event? Dani can help! Connect with her by emailing bookings@thegrandway.com today.