Meet Brittany
By: Louise Frost
•
May 16, 2022
•
Event Planning, Team, Team Members
Brittany is making waves as the newest Events and Experiences Coordinator at The GrandWay! Meeting Brittany is like meeting sunshine, she has such a friendly and patient energy.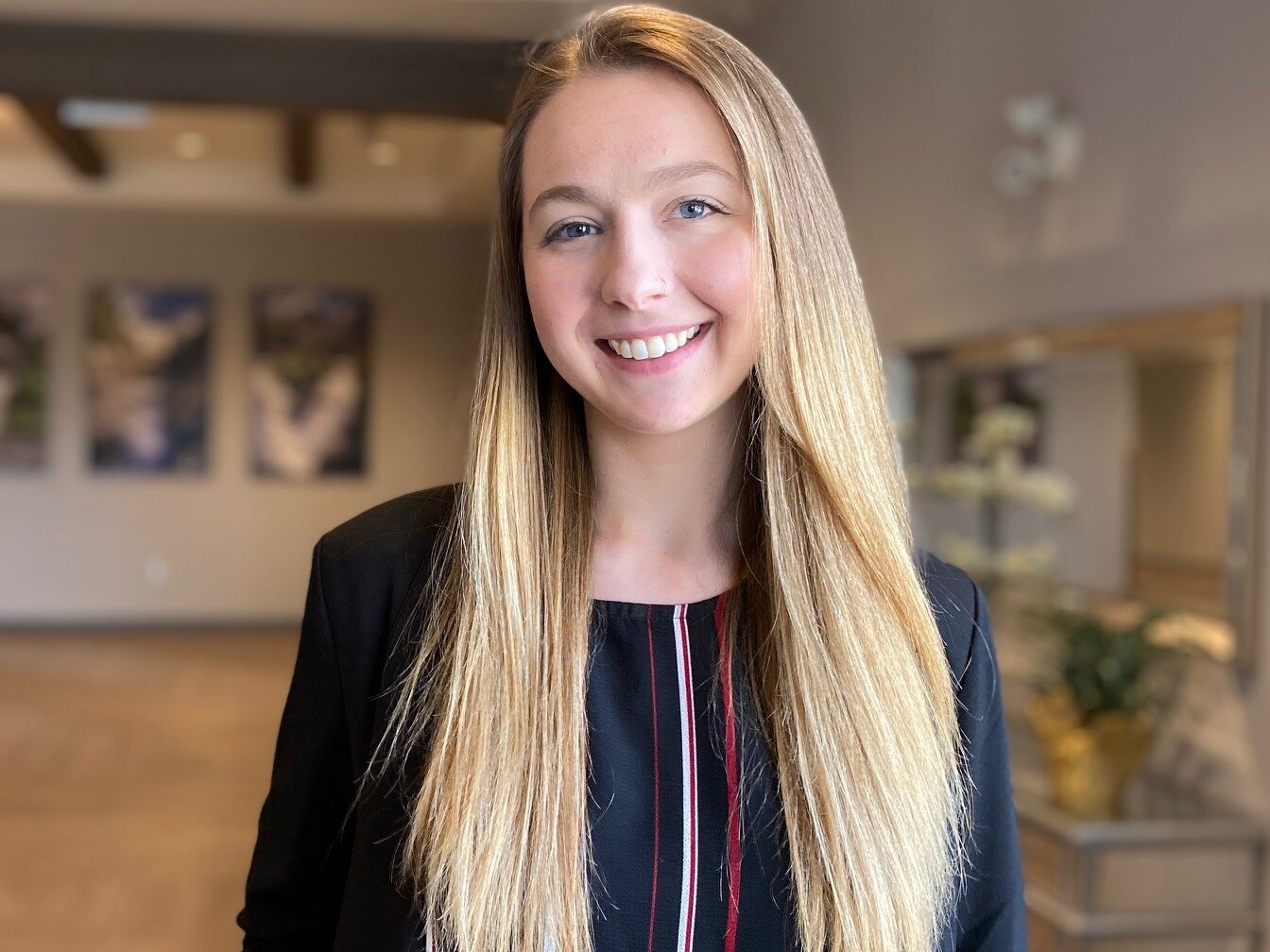 Brittany's background isn't typical for an event coordinator, her post-secondary education began at The University of Guelph pursuing a Psychology degree. After diving into various science courses, she then thought physiotherapy might be a good fit, so she signed up to take more anatomy courses. To become a physiotherapist, Brittany knew she'd need more schooling after receiving her degree, but she decided that just wasn't for her. So Brittany continued to graduate with a Psychology degree and dove into her career right away!
She took a job at a well-known courier service and then a property services company, and she realized neither of these roles was the right fit for her. Working in hospitality as a server and bartender throughout her university days, she sort of always knew she was interested in event planning – even after a recruiter had once told her that her resume was "not likely to land her a job in the event industry".
Knowing event planning was the best fit for her, Brittany decided to be intentional with her job search. So when she saw a job opening as a server at The GrandWay, it was the perfect opportunity for her to find her way back into the "events" world. Working as a server for just over a month, Brittany became aware that The GrandWay needed to fill an Events and Experience Coordinator role. Brittany applied, interviewed (showing off all her great skills!), and …of course got the job! Today, she utilizes her background in food and beverage to bring a different side to event planning.
Brittany might be new to the team, but she is already bringing her organizational and time management skills, along with her compassion and personable nature, to bring your event or dream wedding to life!
Let's hear from Brittany herself…
What is the best piece of advice you've ever received?
Don't waste time stressing over things you can't control. Focus your intentions and efforts on things that you can control.
What is your favourite hobby?
I love to create things out of epoxy resin. I sell the items I create along with other projects I make in my side business (currently being rebranded). I also have a side-gig as a Wedding Coordinator with my Aunt's wedding business!
What do you love about Elora or The GrandWay in general?
The GrandWay is a hidden gem in Centre Wellington. It's proven that as soon as people see the space they love it! We just need people to walk through our doors and experience it.
What do you like to do on your days off?
I love to play sports such as golf, tennis, hockey, and snowboarding. I'm very close with my family so I enjoy spending time with them too!
Need a space for your wedding or corporate event? Brittany can help! Connect with her by emailing bookings@thegrandway.com